Latest Gatibidhi
Gatibidhi - September 10, 2019
2076-05-24
Tuesday
Gatibidhi - September 10, 2019
2076-05-24
Tuesday
Gatibidhi - September 07, 2019
2076-05-21
Saturday
Gatibidhi - September 03, 2019
2076-05-17
Tuesday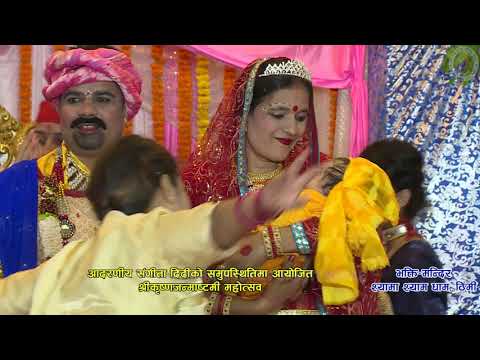 Gatibidhi - August 31, 2019
2076-05-14
Saturday
Gatibidhi - May 14,2019

Date : 2076-01-31
Place : Tuesday



Introductory Counseling program organized by Shree Radha Madhav Samiti Nepal at Badari, Dhanusa and Rajbiraj, Saptari.

Educational Materials distribution program organized by Vidwat Samaj Nepal, Pokhara together with Divine Youth Club Nepal - Regional Office, Pokhara for the needy Students of Siddha Secondary School, Pokhara -15, FalePatan at Shyama Shyam Satsang, Rambazaar, Pokhara. Shree Radha Madhav Samiti Nepal, Lekhnath, Kaski Center handed over Educational and Sports Materials for the needy students of Anaupacharik School, Pokhara Metropolitan City - 32 Khudi Khola, Kaski, On the occasion of its 9th Anniversary.


Divine Youth Club Nepal organized Youth Awakening Campaign - An Introductory Counseling Program for the Students of Nepal Dayanand Vedic Mission (DVM) Global Academy, Itahari, Sunsari.