In online divine radio you can listen to bhajans, kirtans and prabachans by Shree Maharaj Ji, Swami Shree Haridas Ji and Respected Sangita Didi.
Listen Divine Radio Online »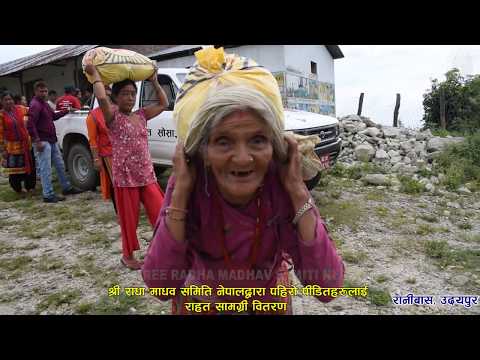 Gatibidhi - August 10, 2019
2076-04-25
Relief Materials distribution program organized by Shree Radha Madhav Samiti Nepal to victims of recent Landslide & Flood at Triyuga Municipaltiy, Chaudandigadhi Municipality and Udayapurgadi Ru...
View History »
Guru Kripalu Mama Saranam
Guru Kripalu mama saranam, vande ham sadguru chara...
View All Videos »
Ashad 2076
Shyama Shyama Dham, Thimi publishes a monthly magazine called "Aadhyatmik Sandesh" containing spiritual materials, satsang related articles and activites conducted by Divine Youth Club.
View History »
2076
An annual calendar published by Shyama Shyama Dham, it includes the occasions celebrated at Mangharas as well as the occasions in Nepal.
Download Calendar »